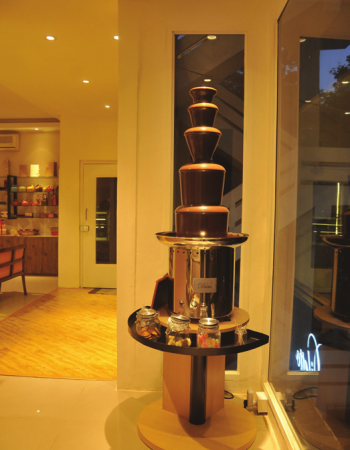 FOUNDER
Definition is started by
Radhika Prathipati,

a professionally qualified interior designer, with passion to create, enhanced focus on commitment and quality of design.
• Our thought process is largely influenced by what is going on culturally and emotionally with our clients as we create design that improve quality of living. It should be beautiful, interesting, unique and justified.
• The design response should not only meet the stated needs of the owner but , should fulfill his or her project dreams as well. We understand that careful blend of materials, textures, light, color, dimension and proportion is required to create quality
interiors.
• We strive to provide design services of the highest quality and produce spaces of lasting elegance with aesthetical and functional values.
• We are dedicated to work closely with clients to ensure the original design intent remains evident through out the design
process.
• We focus on natural, sustainable and recyclable usage of materials that provides safety and economical to the clients.
• We would love to say that, our quality of work is not an act but it is our habit.
DEFINITION DESIGN STUDIO is a full-service residential & commercial interior design firm based in design firm based in Hyderabad. DEFINITION specializes in sustainable, functional design for residential and commercial complex and buildings.
At DEFINITION DESIGN STUDIO, we focus on working closely with clients to create personalized, stress-free design experiences, helping families and businesses express themselves through their unique spaces. We are committed to creating beautiful designs that not only look great but also support your lifestyle—taking our own tastes out of the equation and focusing on defining and developing your personal style. It helps you create a space that reflects your personality and needs. 
The firm provides high-quality, furnished interiors for residential and commercial projects. Commercial work, including retail, hospitality and office interior design are provided in collaboration with licensed architectural and engineering partners.  
Using AutoCAD and 3D StudioMax, the firm also offers in-house professional design documents, renderings and virtual walk-through animations for its clients.
Radhika Prathipati
Founder
DEFINITION DESIGN STUDIO
B.Sc. Computer Science, Osmania University
City of Residence: Hyderabad, India
Radhika Prathipati is an all-in creative spirit who enjoys bringing design visions to life and building client relationships. She designs to fit clients' cultures and brands while creating unique environments that push the limits of design.
Her mission, she says, is to give you the confidence and inspire you to have a vibrant, fascinating and original home/office which reflects who you are.
Radhika with her team works to create impressive, soothing environments that provide a respite for today's busy families. Her professional and skilful attention to interior design, color, and scale, as well as her use of fine  artwork, and other furnishings, helps her to develop her clients' living spaces into a harmonious blend of both elegance and refined simplicity.
Throughout her career, Radhika has gained a reputation for her unique approach to creating spaces that reflect her clients' distinctive styles & interests. With a diverse portfolio of both residential and large-scale commercial projects, she has honed her skills in space planning and project management, placing emphasis on universal design practices and sustainability.
Prior to earning her B.Sc in Computers from ….. University, Radhika took keen interest in learning Art and Painting. Over the years, Art has been a part of her daily life.  The need to create is something inherent in her artistic makeup, and she is continually inspired by nature and other art forms. A versatile artist, Radhika paints landscapes, murals in watercolour, oil, acrylic…She has held solo shows of her exhibits and has also participated in several Group Shows besides attending Art Camps and Workshops.
The combination of her educational background coupled with her artistic pursuits gives her the uniquely adept ability to communicate with clients and interpret their specific needs, and to understand the distinct ways individuals use their various spaces.
Radhika constantly searches for new inspiration through travel, art, music, and nature. She loves highly functional spaces that have clean lines and natural light pouring in. She is a firm believer that the best design solutions are also the simplest and that kindness always comes back to you.
Radhika has built her business with her core values of positivity and integrity in mind. She gains inspiration by exploring new places, as well as through her love for nature, art, and ongoing trends. When she is not in the design studio, Radhika likes spending time with her family.
Sridhar Prathipati
Partner
Graduate
Sridhar Prathipati's marketing mind is detail-oriented and highly organized; which is a boon to DEFINITION…. Although he is a talented marketing guy, he is truly a jack of all trades, as his previous work experience included entrepreneurship. A natural homebody and family man, Sridhar loves solving problems, organization and interior design, especially when it's functional and purposeful.

Yeshaswi Prathipati
Partner
B. Arch 




Demonstrate exceptional community stewardship, being an inclusive, safe space for all our team members.
Maintain openness and willingness to adapt and grow as we learn. Never stop learning.
Nurture a creative, work-life balance in order to grow personally and professionally.
Be steadfast in holding ourselves to the highest standards of integrity and excellence.
Prioritize teamwork and collaboration.
Be relentlessly innovative and creative so we can lead the industry forward.
DEFINITION DESIGN STUDIO, sees interior design as strategy in action, focused on results. We help our clients envision a better space and we help them get there successfully.
Our Process
Consultation
We listen to and understand our clients; this communication helps to facilitate an interior design that often exceeds client expectations. It is this deeply customer centric approach that lies at the very heart of our design philosophy.
A truly successful project begins and ends with our client. This is why we collaborate closely with you and understand your unique requirements, so that together, we can create the home of your dreams keeping in mind your goals, your budget, and your timeline. We can help you choose a design package that fits you best.
Design Development
Each interior design project is refined through a process of fluid development with continuous, valuable input from our clients.
Presentation
Our interior design concepts, ideas and materials are revealed to our clients in a way that is clearly understood.
Order & Delivery
Furnishings, Fixtures & Equipment ordered and delivered on time is essential to us. DEFINITION DESIGN STUDIO handles every detail and we oversee the delivery and installation of each item that we order.
DONT JUST TAKE OUR WORD FOR IT
Hear it first hand from our clients
This is a short description elaborating the service you have mentioned above.​
"Aptent mus quisque porttitor convallis tempora eaque blandit phasellus perspiciatis lectus, exercitationem Porttitor consectetur fugit ligula officiis rhoncus litora deserunt ratione curae beatae! Augue faucibu"
"Itaque earum rerum hic tenetur a sapiente delectus, ut aut reiciendis voluptatibus maiores alias consequatur aut perferendis dolor. Similique at tellus magna Adipisci facilisis optio incidunt, corrupti minus nibh sequi convallis magnam neque gravida vel consequatur mi iaculis magnis felis eleifend laboriosam explicabo fuga. Earum fugiat cillum harum!"
" Aptent mus quisque porttitor convallis tempora eaque blandit phasellus perspiciatis lectus, exercitationem."